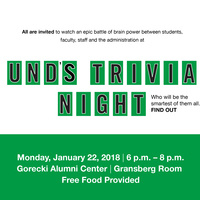 All are invited to watch an epic battle of brain power between students, faculty, staff and the administration in UND's Trivia Night. Who will be the...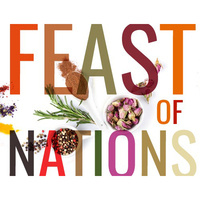 The international flavor of the University of North Dakota will be on center stage at the 56th Annual Feast of Nations. Mark your calendars for Saturday,...
UND Spirit Week is geared towards teaching UND students how donor support impacts their college experience AND gives you a chance to say THANK YOU. Use...