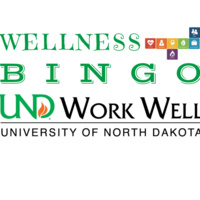 Does your MOUSE move more than you do?! Break up your sitting time and join Work Well in Wellness BINGO! You'll stretch, socialize, relieve stress and get...
Are you graduating in May? The UND Graduation Expo will help you get ready to graduate. The Expo will be held Tuesday, April 3rd from 11 a.m. to 4:15 p.m....

With 10 multi-platinum albums and 16 Top 30 hits, Foreigner is universally hailed as one of the most popular rock acts in the world with a formidable musical...

On a winters night in Dublin 14 years agoóan idea. To create a musical show with exceptional talent. Classically and traditionally trained Irish female...
Career Services will hold its annual etiquette dinner at 5:30 p.m. Monday, March 26, in the Gorecki Alumni Center Gransberg Room. Our presenter will be...

The band that birthed a torrent of hit singles and sold albums by the tens of millions has changed the American musical landscape so profoundly that every...

UND Music presents an afternoon of of acapella music featuring the Allegro Women's Choir, Vivo Women's Chamber Ensemble, the Varsity Bards, and the Golliards...
"David Grann has a razor keen instinct for suspense. He shapes outrage into a principled steady insistence that voice be given to the victims and their...

UND Music presents a senior piano performance major recital, performed by Matthew Sebald. This event is free and open to the public.

UND Music presents the Baroque opera, "Dido and Aeneas," by British composer, Henry Purcell. Tickets may be purchased at the door starting at 7:30p. Adults:...
Join us at the 49th Annual UND Writers Conference, "Truth & Lies," for a panel discussion featuring Nicholas Galanin, Marlon James, Lauren Markham, Ocean...